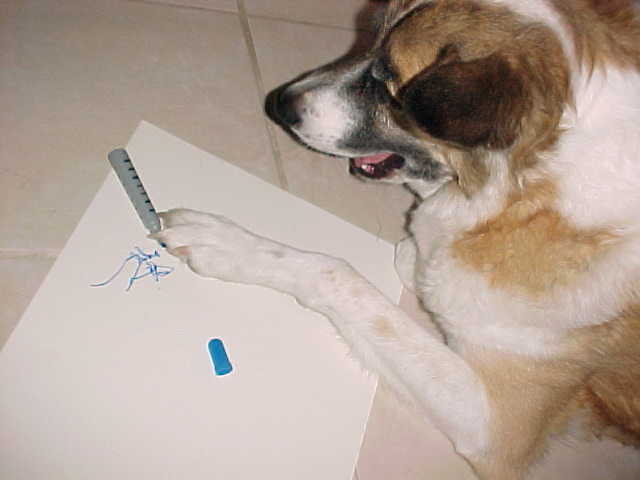 Bushky Art is the contemporary counter to the ubiquitous ready-made. The artist, a lovable and thoughtful dog, has spent his lifetime perfecting his pieces. With over 100 works in this prolific artist's portfolio, we expect a continued growth in both quality and depth in the future. Of course all proceeds above the artist's living expenses go directly to promoting an increase in global animal welfare.
Our Mission
Through the work of one dog, hundreds of thousands of lonely, overly happy, scared and mistreated animals have been saved. With four paws on the ground, this artist's philanthropic heart rivals that of anyone.
Becoming a Member
The works displayed here have been selected by the artist for public release. Choose what tickles your fancy while knowing your contribution to animal welfare will be appreciated by all.
Each purchase comes with a certification of artistry stamped by the artist herself. Below, the artist at work.
---
blue period representative
This work comes from a period in the artist's
blue
period. This example aptly depicts the monochromatic properties hallmarked in this series.
aphrodite's wrath
---
star period representative
Five distant yet somehow connected domains interact to form the violent upheaval depicted here. The compartmentalization demonstrated is indicative of the aptly named "star" period.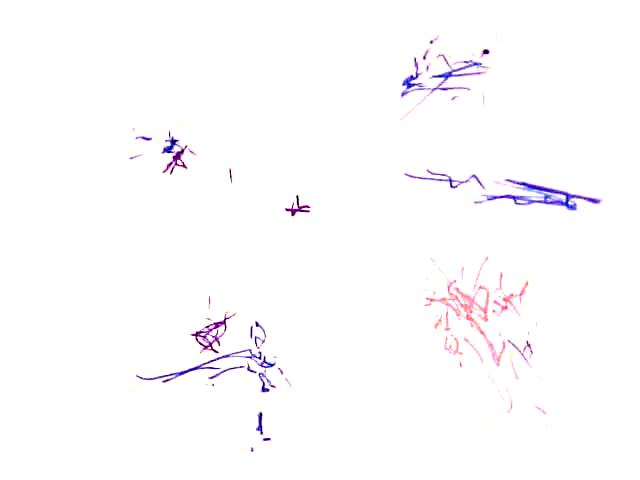 stormy night
---
Bushky, the artist, spends much time studying the works of others in order to synergize eclectic influences into her own art. Her studies are not limited to the mode of art per se, rather they include items of visual and emotional impact.
Feel free to peruse this art at their original BushkyArt site

or at my DeviantArt gallery

.