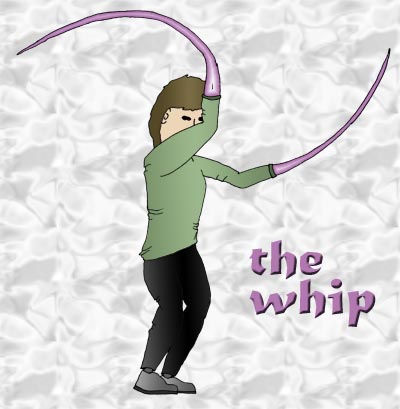 the whip
Gary woke up like every morning by hitting his alarm clock. Except this time, he broke his clock as he reached to turn it off. The night before, he had a dose of DiceIn™ and today he awoke to two whip spider arms.
Strength
Whips can be used for hitting and climbing.
Strength Source
DiceIn™ made whip arms.
"I'll whip you down!"